Eco-Grip™ INNOVATION ALERT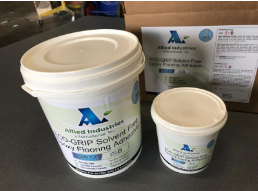 New and Improved 2-Part Epoxy Just Got
GREENER

!

Improved Benefits Include:
Stronger Formula Bonds even better to Eco-Grip™ sheets and subfloor surfaces
Resin and Hardener are different colors so thorough mixing is more evident
Same Spread Rate at 80sf/gallon using the 3/32″ trowel
Price per Kit DOES NOT CHANGE!
Now Prop 65 Compliant in California
Count on Eco-Grip™ to give you and your customers the BEST FLOORING PRODUCTS.