What is a Restaurant Retrofit?
A retrofit in the foodservice industry is the installation of a new floor in an operating kitchen without negatively impacting the restaurant's business. A retrofit install of Eco-Grip safety flooring can be completed overnight in most cases. This is accomplished by strategically moving equipment one section at a time and moving it back after the section of floor has been successfully installed. This allows the restaurant to remain open for business with no loss of revenue.
ZERO SHUT DOWN TIME!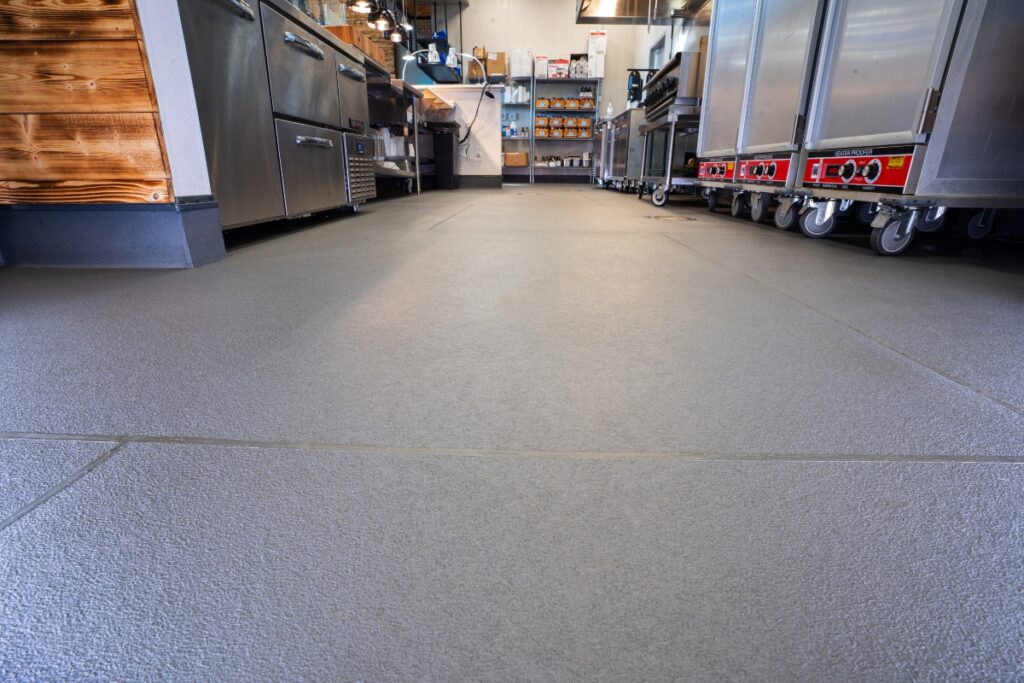 How to choose a Retrofit Flooring Product
Consider a product that is installed by a professional installer who has been certified and highly trained in retrofit flooring. This will ensure that your equipment will be handled appropriately and with care. You will get consistent results and customer satisfaction.
If at all possible, choose a flooring product that can be installed over your existing floor. The less time spent during demolition the better. It's an easier, quicker, cleaner, and cost-effective solution. Depending on your current floor, this may not be your best option, but a phone call to a certified installer will help you weigh your options efficiently.
Choose a floor that will encompass all your needs underfoot. Is it waterproof, slip-resistant, anti-microbial, eliminates the need for mats, comfortable, durable, and beautiful? Does it come with a warranty?
Solution
We have found a flooring product that raises the bar as far as Commercial Kitchen Flooring is concerned.
Consider Eco-Grip Safety Flooring
At MGS Flooring Solutions, we take the time to research, test, and distribute only the best of the best. You can trust in us. Our family has been in the flooring industry for 55+ years!
Where can Eco-Grip be applied?
Kitchens
Bars
Prep areas
Wash rooms
Coolers
Storage areas
Bathrooms, and much more.
Click here to see pictures of different commercial kitchen installations and applications.
In addition to all of the above, Eco-Grip is green and FloorScore Certified. Health inspectors love this product.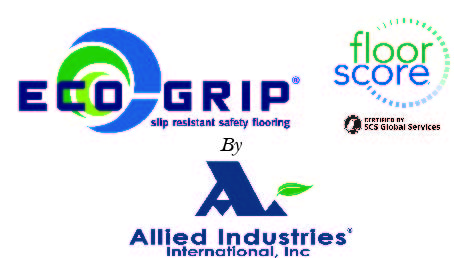 For additional testing information and helpful docs on the product, please visit our Architect Page.
Need additional information?
Free samples of Eco-Grip Safety Flooring are available. Just fill out the form below.