Eco-Grip solves tile problems: No more cracked tiles, dirty grout and slippery floors!
If you are thinking about installing tiles in your facility, you may want to consider a few things before committing. Many people choose tiles because it is an inexpensive flooring option at the time of installation. However, this is an investment that continues to cost you money through the life of the floor. Maintaining tile floors includes regrouting, fixing chipped and cracked tiles, purchasing mats, and paying employees to clean them every day. You also run into slip and fall issues as well as poor health inspector reports. Eco-Grip vinyl flooring is the solution and can save you money. Eco-Grip also comes with a warranty that will keep you feeling safe for a decade!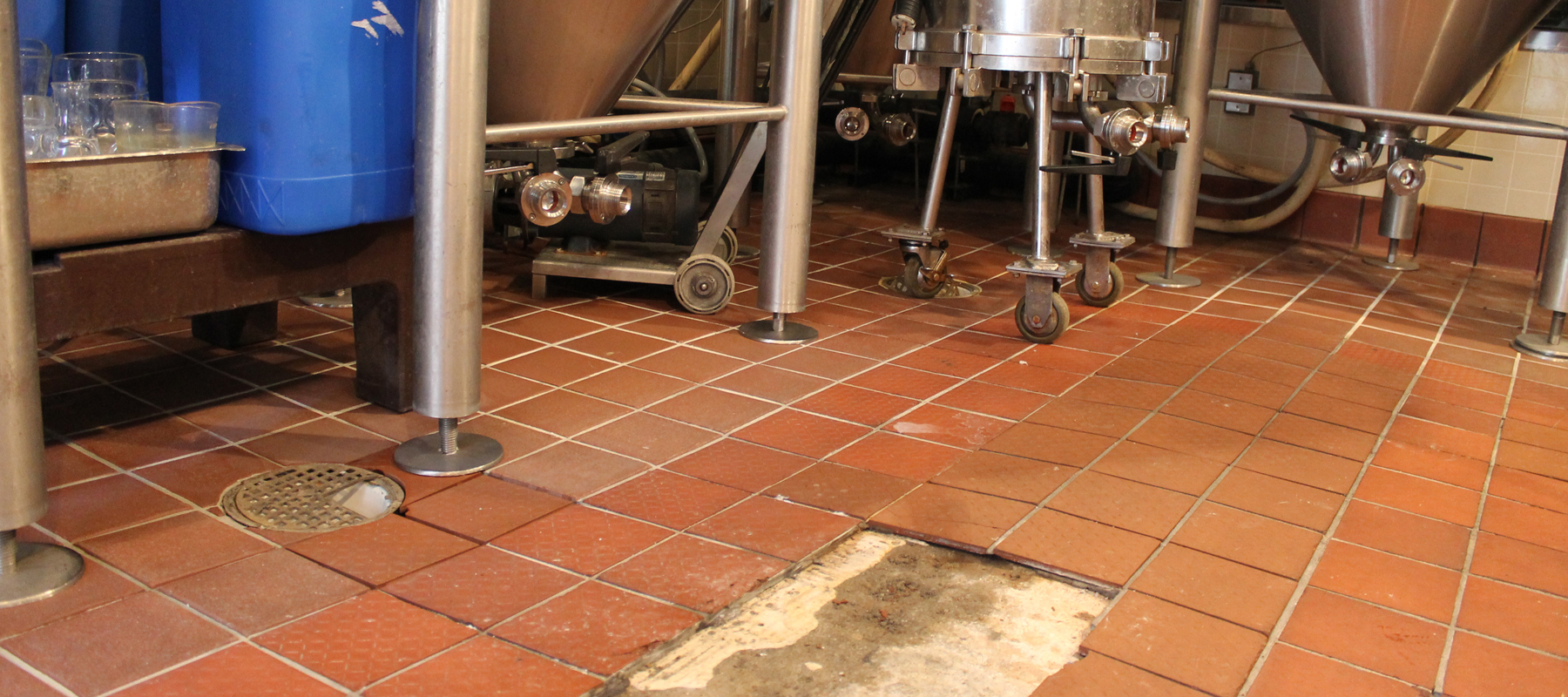 Tiles Create Major Flooring Issues:
Tiles are Slippery
TILES CRACK
Tile is Hard to Clean
Tile is Hard on the Feet
Tile needs regular re-grouting
Tile needs Mats and Mat Cleaning
Tile Replacement could mean closing down and losing Profit
Eco-Grip™ Slip Resistant Safety Flooring SOLVES Quarry Tile Problems.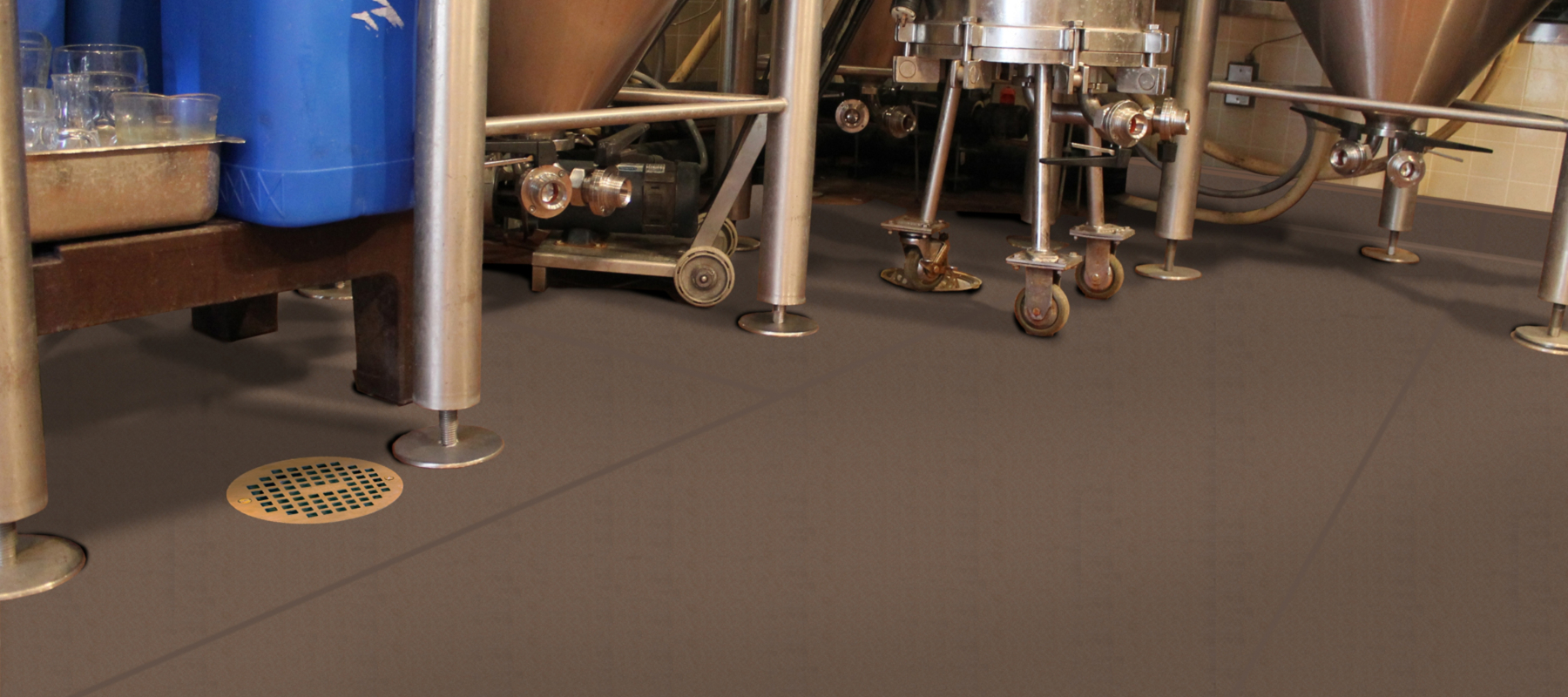 Breweries and Bars love Eco-Grip because it removes that "skunky beer" smell.
Eco-Grip™ is the MOST SLIP RESISTANT SAFETY FLOORING IN THE INDUSTRY-even when wet and greasy.
Eco-Grip™ is a non-porous flooring surface that creates a waterproof membrane that is ideal.  Eco-Grip™ also withstands harsh chemicals and animal fats and has a built-in Micro-Biocide that prohibits odor caused by mold and mildew.  Your floor is installed using vinyl sheets and the seams are welded for a complete seal.  We also bring the product up the walls to really create an enclosed area.
Eco-Grip™ is resilient, shock-absorbent, and anti-fatigue so it protects feet, legs, and lower back.  Its sound attenuation qualities keep the noise level to a minimum.
Eco-Grip is GREEN! 98% recycled content.
Eco-Grip™ was designed for OVERNIGHT INSTALLATION→Decade Long Guarantee→Smile Worthy Price Tag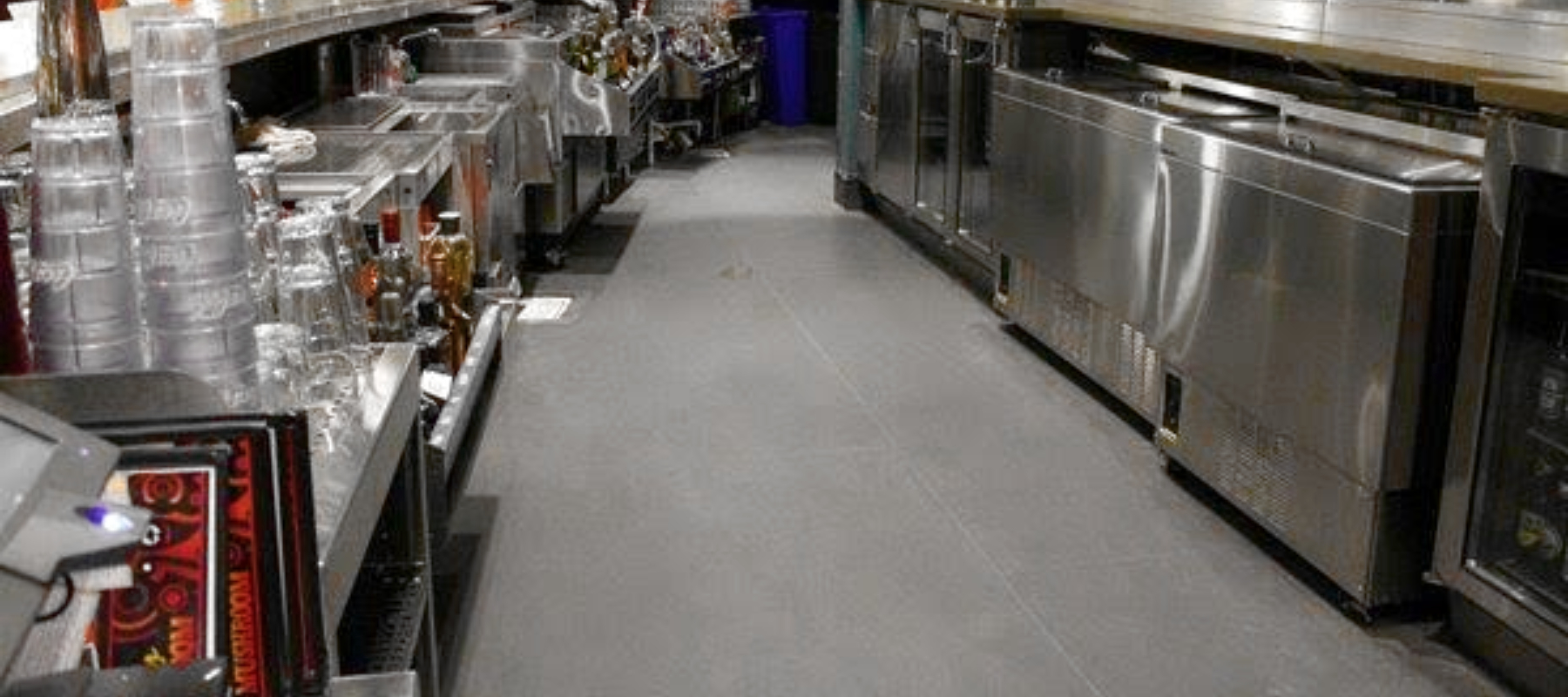 CONTACT YOUR ECO-GRIP™ SPECIALIST TODAY!
Mathusek Global Sales
Gaye Mathusek
office – 888-266-0070
cell – 201-481-4302