Eco-Grip™: The New Standard in Restaurant and Commercial Flooring
Eco-Grip is the Safest non-slip flooring on the Market.  Check below for the many installation applications.  Our Flooring is the best for Commercial Kitchens.  We also install in Senior Living Centers, Pet and Veterinary locations,  and Transportation Centers.  Wherever you need a Solid, Comfortable Surface that is easy to clean.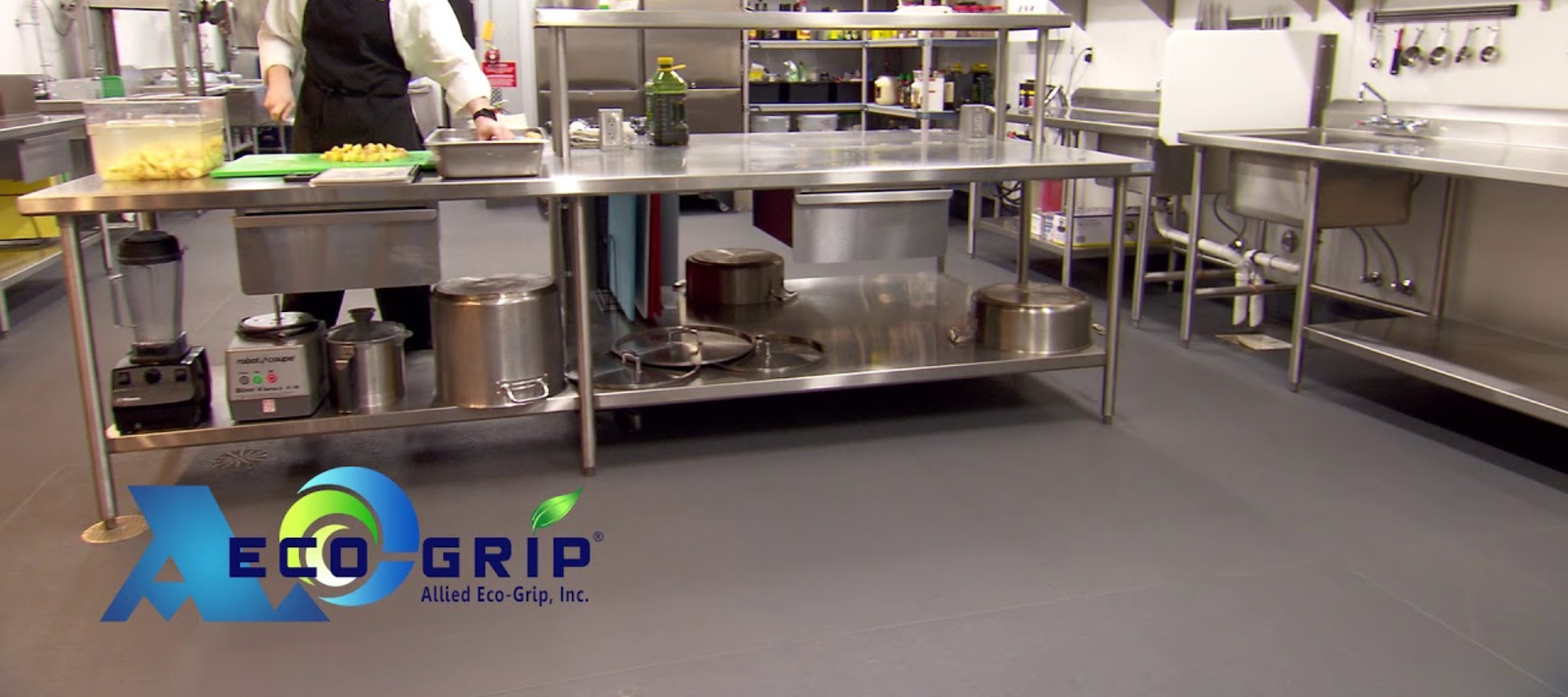 This is the best high traffic, rough use, non-slip flooring.  Unique Eco-Grip™ properties make this flooring superior to all others.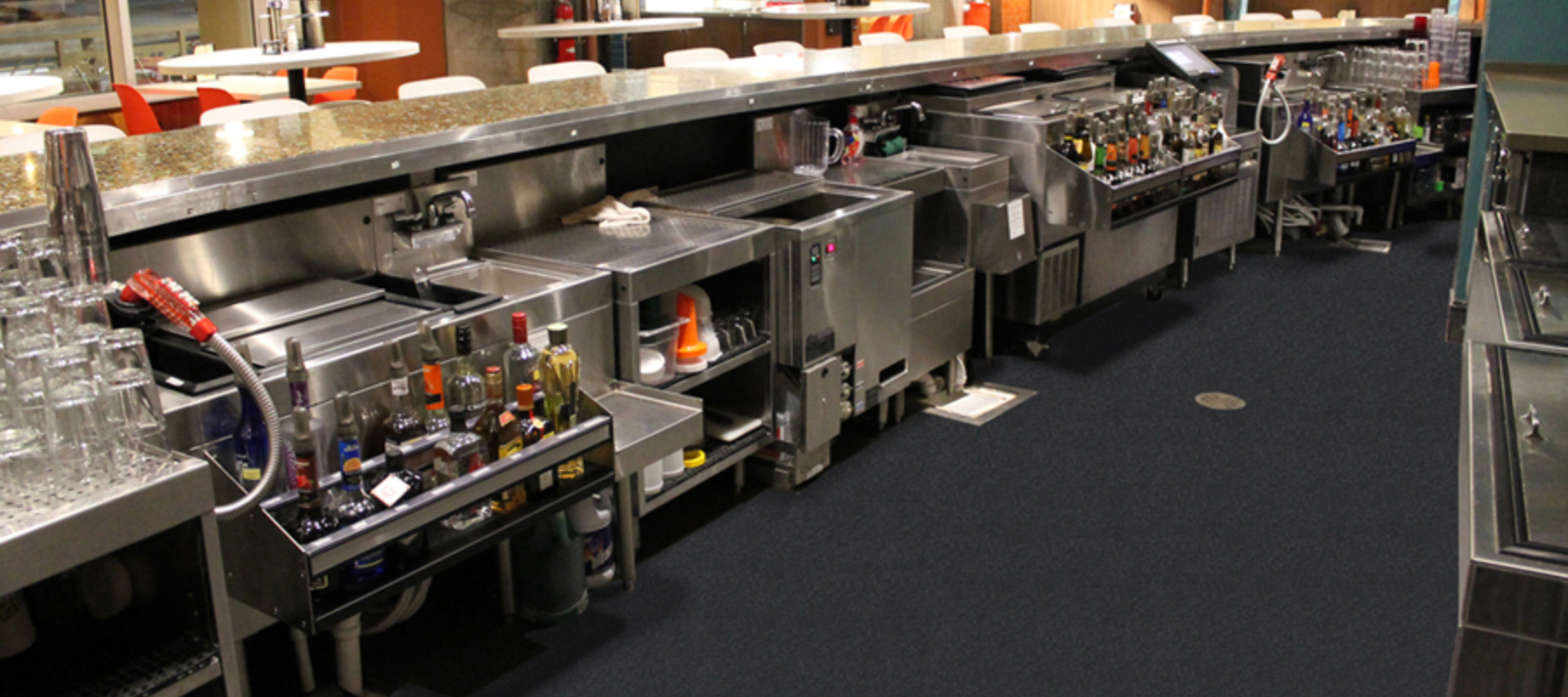 Whether you have a single commercial kitchen space or run franchise restaurant space, Eco-Grip is the solution.
Flexible and Anti-Fatigue for employees
Easy to clean
Sound-Absorbent
Shock-Absorbent and High Impact resistant
Odor and Bacteria resistant, cutting down on some of commercial kitchen's biggest complaints
GREEN!  Sheet goods made from 98% recycled content, which is a critical part of many building and design plans
Non-porous surface keeps harsh chemicals, grease and animal fats under control
Great Variety of Colors available
BEST OF ALL…Overnight Installations and YOU SAVE $$$$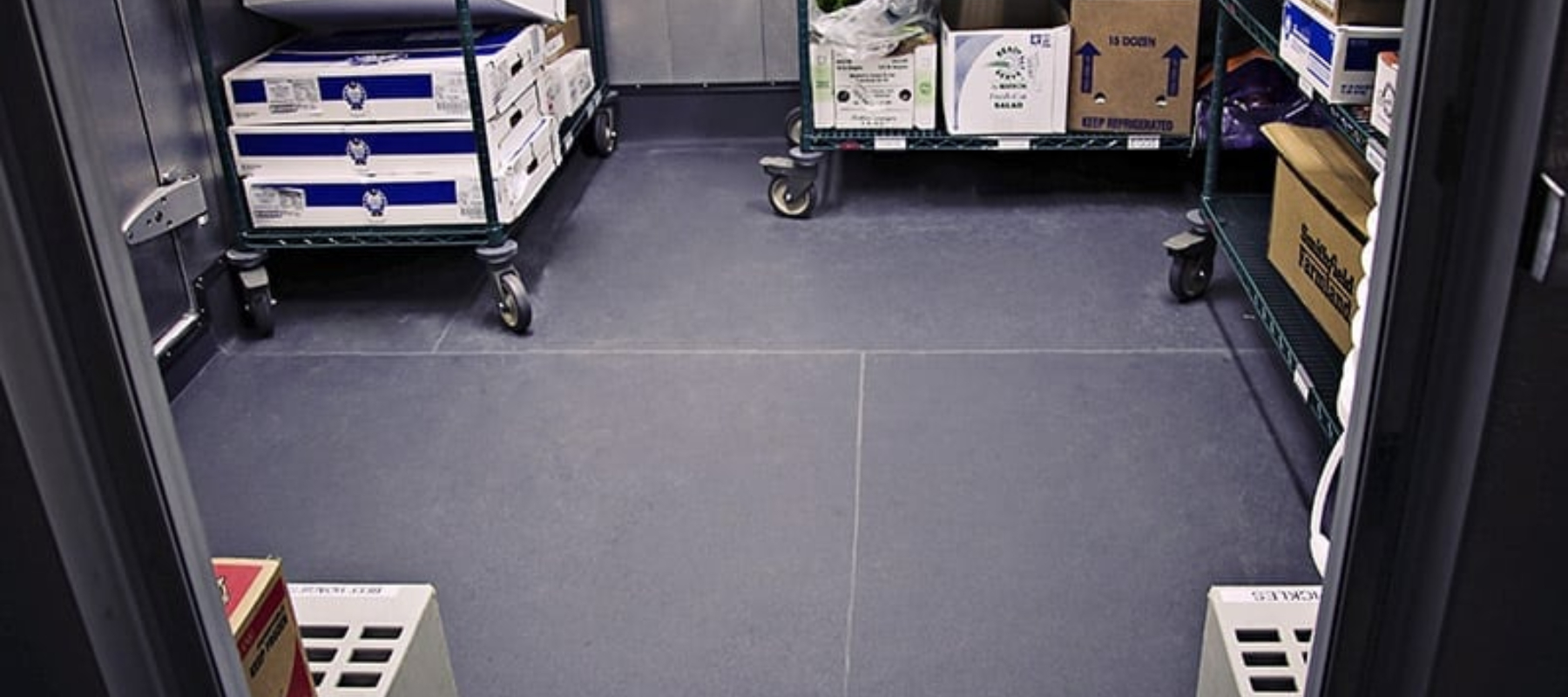 Eco-Grip™ can be installed in dry storage rooms and freezer areas.
We tested the Eco-Grip™ Flooring in a beer cooler at one of our Buffalo Wild Wings locations.  Wow! What a difference. The wear and tear is non-existent. The surface is easily cleanable. The Health Department and the employees absolutely love it! Since then, we have added Eco-Grip™ Flooring to the entire kitchen and walk-in coolers at each new location. We will be replacing tile floors with Eco-Grip™ Flooring as we begin to remodel locations. As far as we are concerned, the tile floor has gone the way of the dinosaur. They're extinct. We will never install tile in a kitchen again.
Bobby Pancake, Buffalo Wild Wings Franchise Advisory Council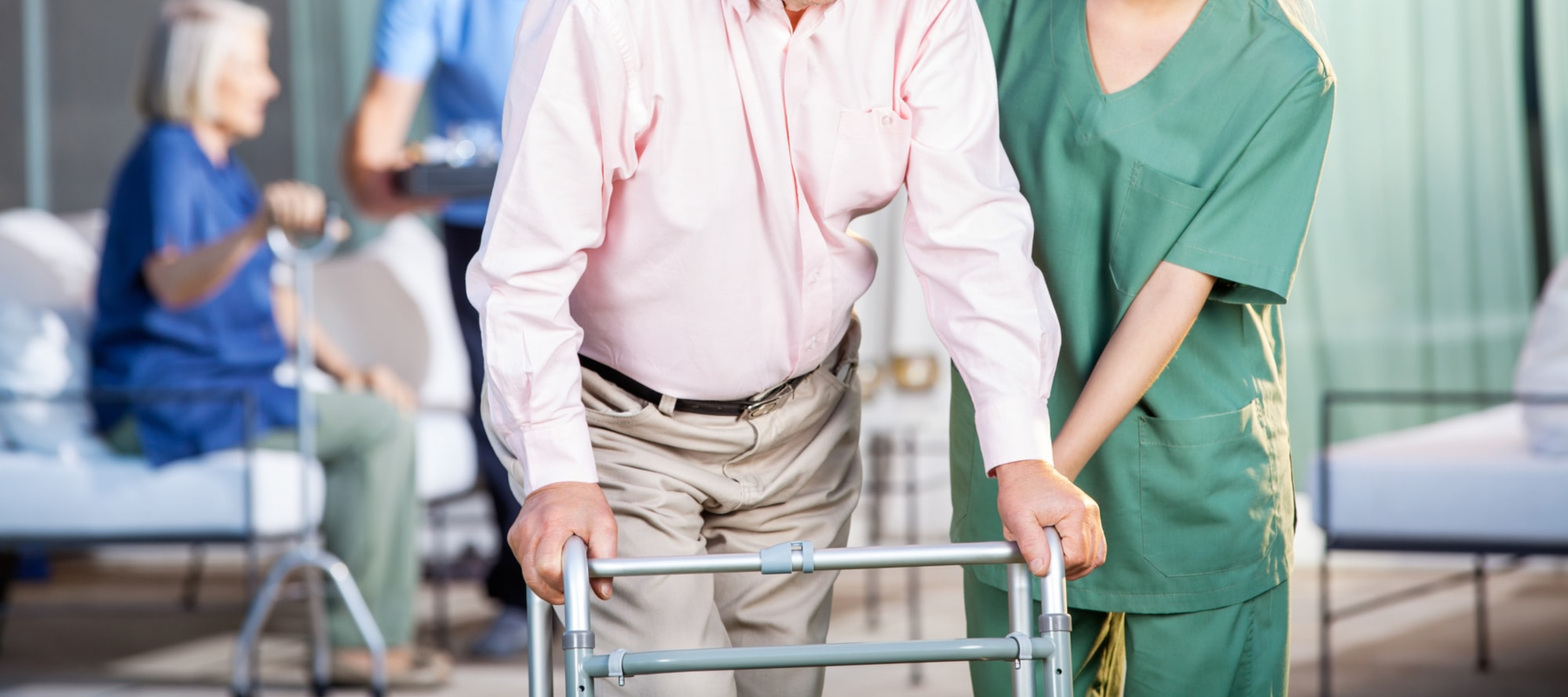 Eco-Grip™ is compatible with walkers and wheelchairs.  Senior Living should be about quality of life.  No worries about safety and slip and falls.  Also, flooring is perfect for laundry, kitchen, and dining areas.  No need to interrupt your residents schedules with overnight installations.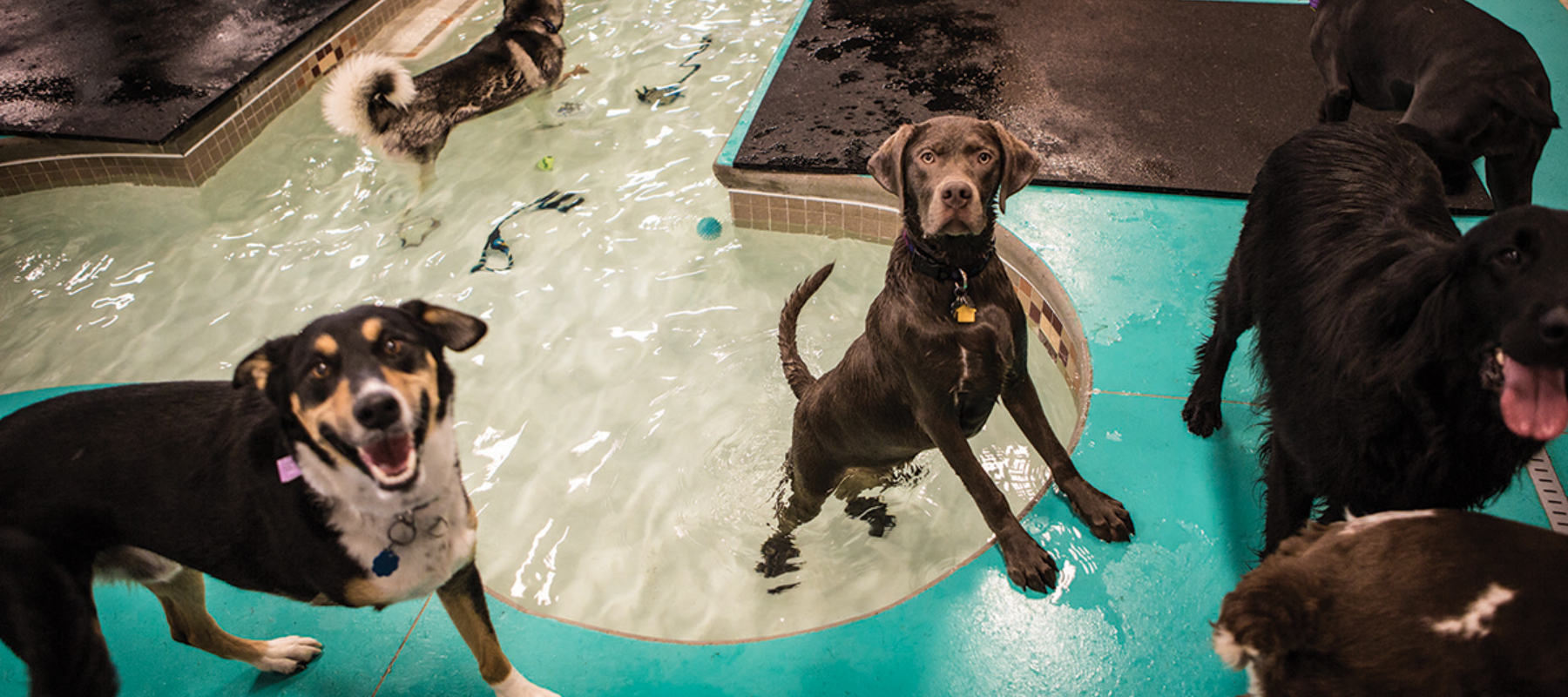 WE LOVE OUR PETS and they will PAWSITIVELY LOVE Eco-Grip™.  Anti-Microbial, Anti-Odor AND Comfortable for Paws.  Easy clean makes it a perfect Pet Care Floor.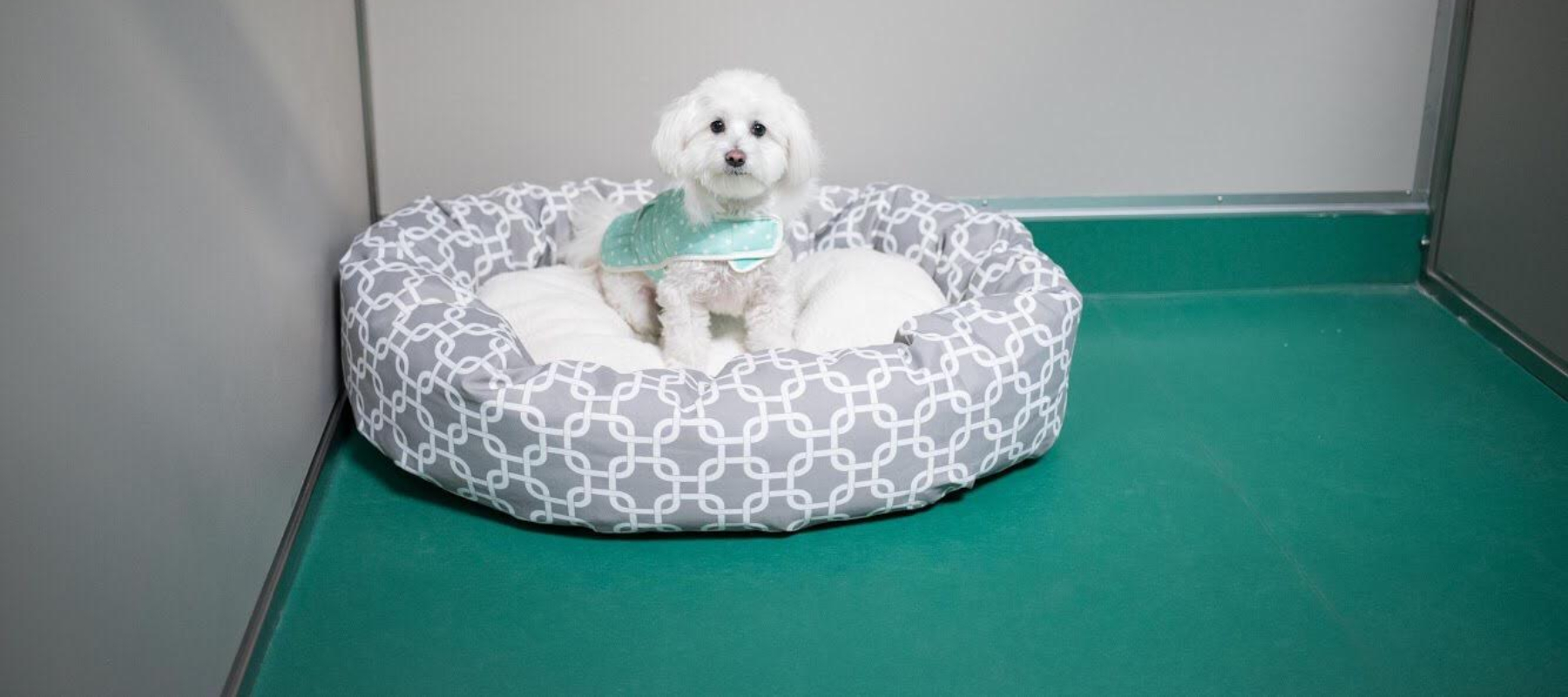 Our Flooring is GREEN! (plus alot of other colors) It's also 98% post-industrial waste and 2% PET Fibres, which keeps it flexible and waterproof.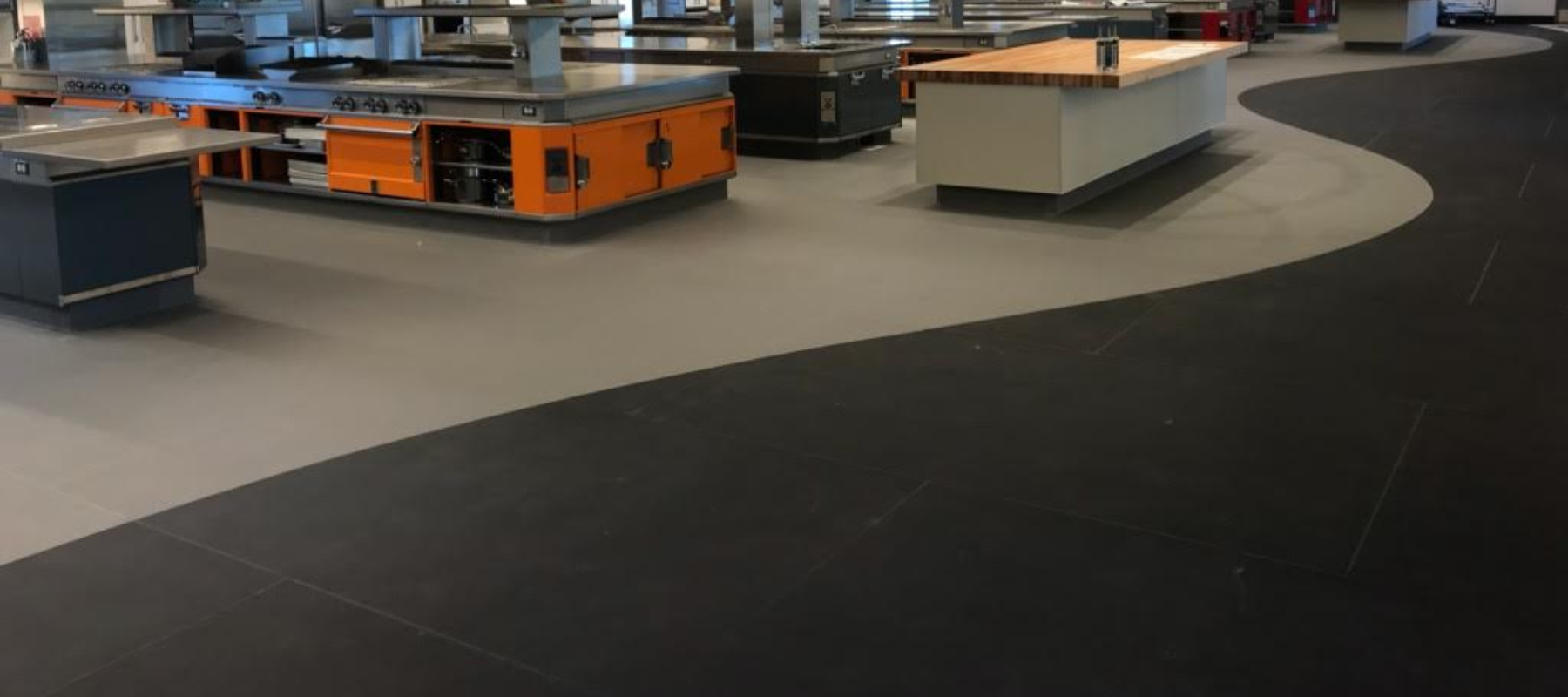 Other Uses:
Automotive     Aquatics     Hospitality     Athletics     Grocery and Convenience Stores     Transportation Terminals
More information on Eco-Grip™: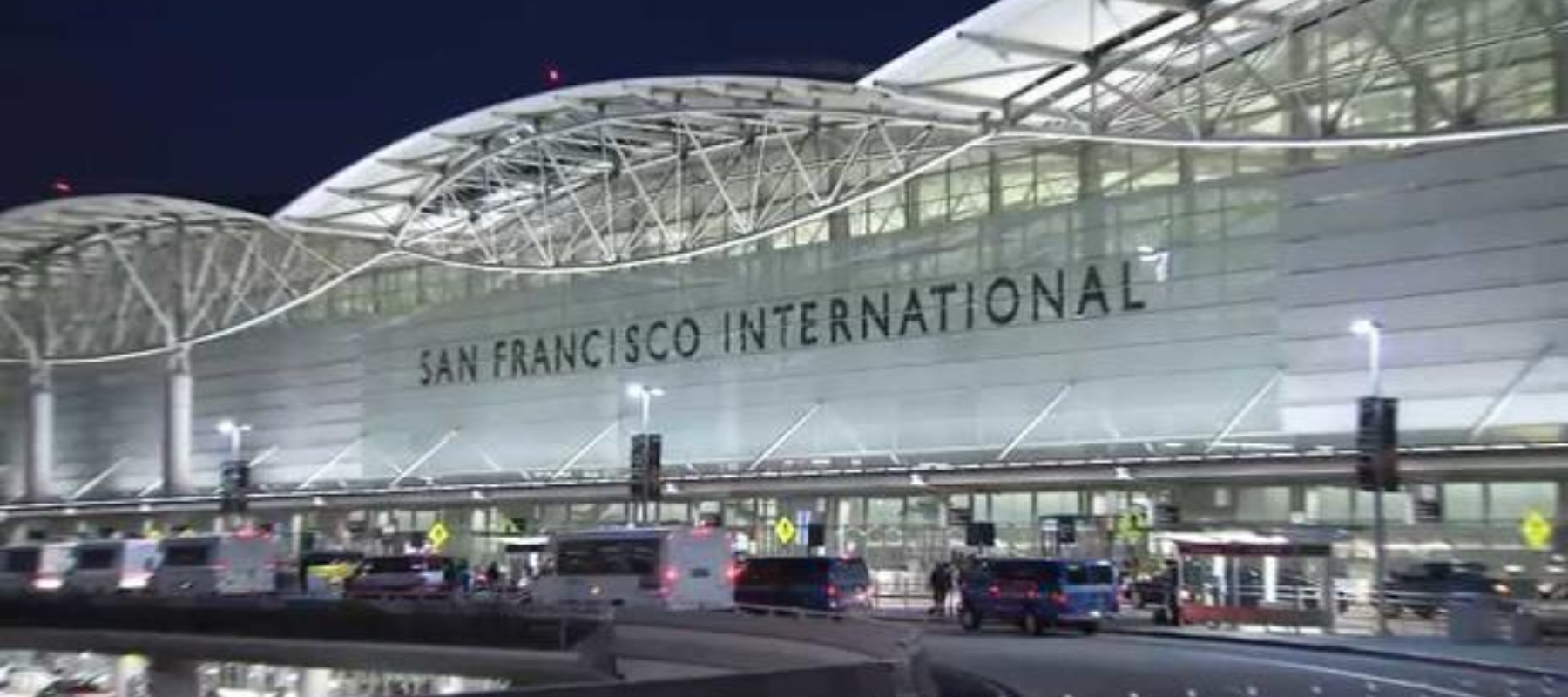 Call us for National Account Pricing and Information – We are specified by many Industry Leaders.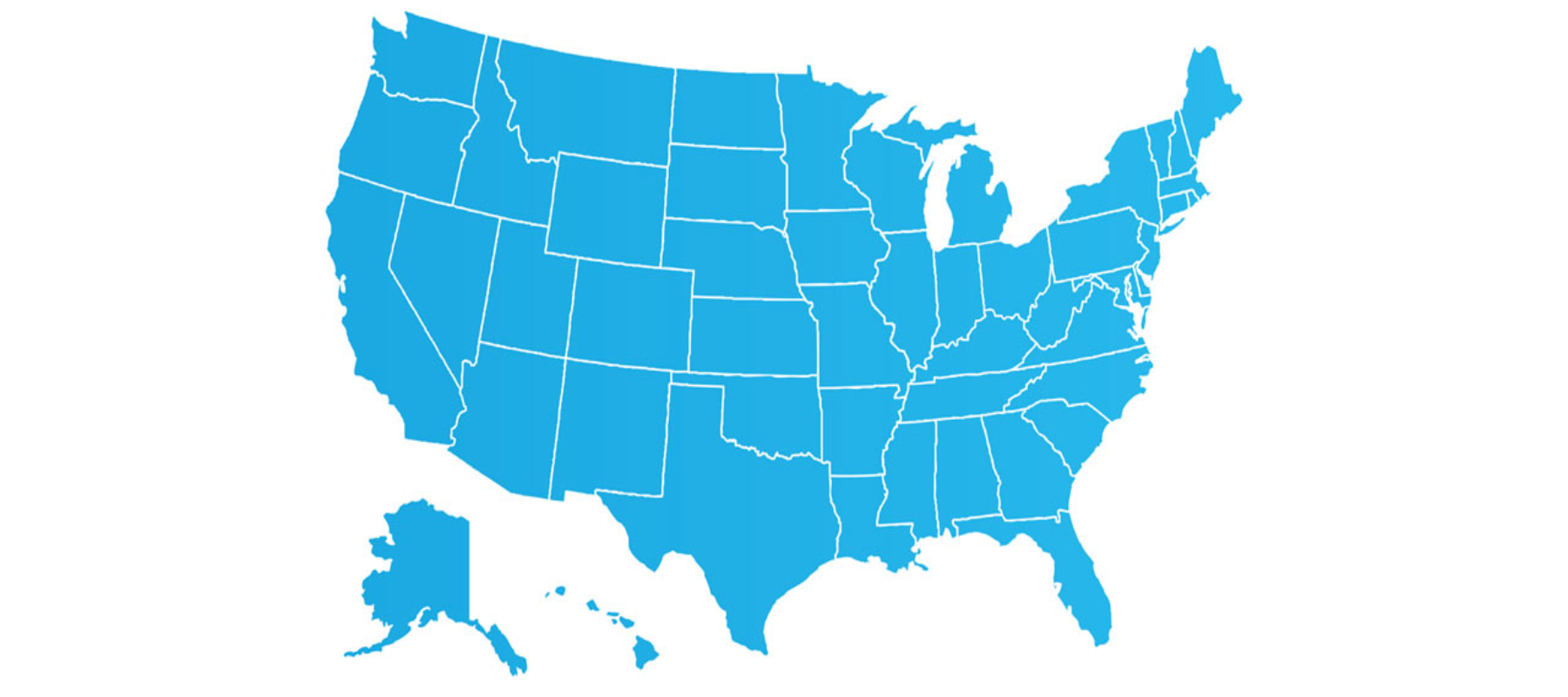 Contact your Eco-Grip™ Specialist Today!
Mathusek Global Sales
Gaye Mathusek
office – 888-266-0070
cell – 201-481-4302