Product Spotlight: New Portable & Permanent Wood Floor Options
We have a new option for you that will blow you away. Our new Permanent and portable wood flooring options represent the latest in the wood floor industry.
Pre-Sanded
Pre-Finished
No Dust
No Fumes
Portable Perks
With the use of advanced technology, Logo's and Gamelines are digitally printed on the wood before it gets to your facility. No need to sand and seal! It's already done before it gets to your door.
Permanent & Portable Advantages
Save Money! Because we don't have to sand or seal, installation time is cut dramatically! Shorter installation time means you save money!
Contact us for more information on this fantastic product!
---
Roll with the Big Leagues
More Flooring Options
Your gymnasium floor is a huge investment for your facility. Whether you need Hard Wood or Synthetic Floors, we have what is best for you. Let Mathusek Global Sales help you decide which product to choose. Our product lines are top of the line and State-Of-The-Art.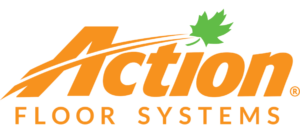 ---

---
CONTACT YOUR FLOORING SPECIALIST TODAY!
Mathusek Global Sales
office – 888-266-0070