Medical Flooring: Slip-Resistant, Anti-Bacterial, Green flooring for your facility
We have an excellent Flooring Solution for the Medical Industry. MGS Flooring Solutions works closely with our clients to explore what they need in a flooring product. Next, we research different manufacturers in order to find solutions to their problems. Then, we deliver the best possible product according to the parameters given. The medical industry is ever evolving. The need for slip-resistant, anti-bacterial flooring is not just a plus, but a necessity along with many other important qualities.
Here are some challenges that busy OR's and medical facilities face when searching for the perfect floor.
Quick turnover time
Easy, quick, and efficient cleaning
Heavy equipment that needs to move around easily
Comfort and safety for staff
Maintain beauty and durability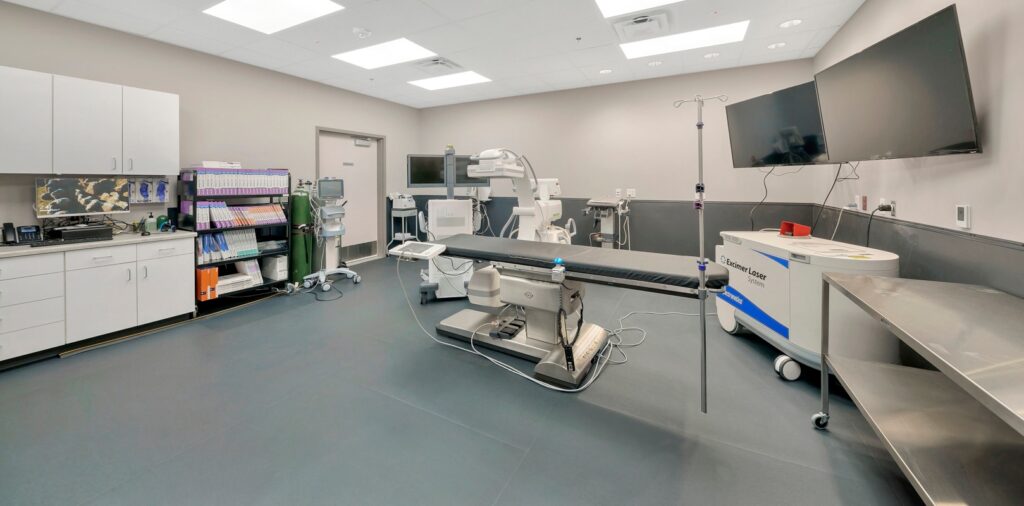 We have a lot of visiting doctors and surgeons that come in from other facilities and quite frankly, they are jealous about how good this floor is and how much the staff loves it. Easy to take care of, easy on the feet, and we would recommend this floor to any medical facility."

Larry Meyer, ProVas of Provo, LLC
Watch this video to see why medical facilities love Vinyl Safety Flooring.
The Solution is here: Vinyl Safety Flooring
Slip-Resistant & comfortable
Anti-Bacterial & Anti-Fungal
Easy to clean & stain resistant
Can handle the weight of heavy machinery
Waterproof/non-porous
Coving up the wall protects your paint and sheetrock from damage from equipment
---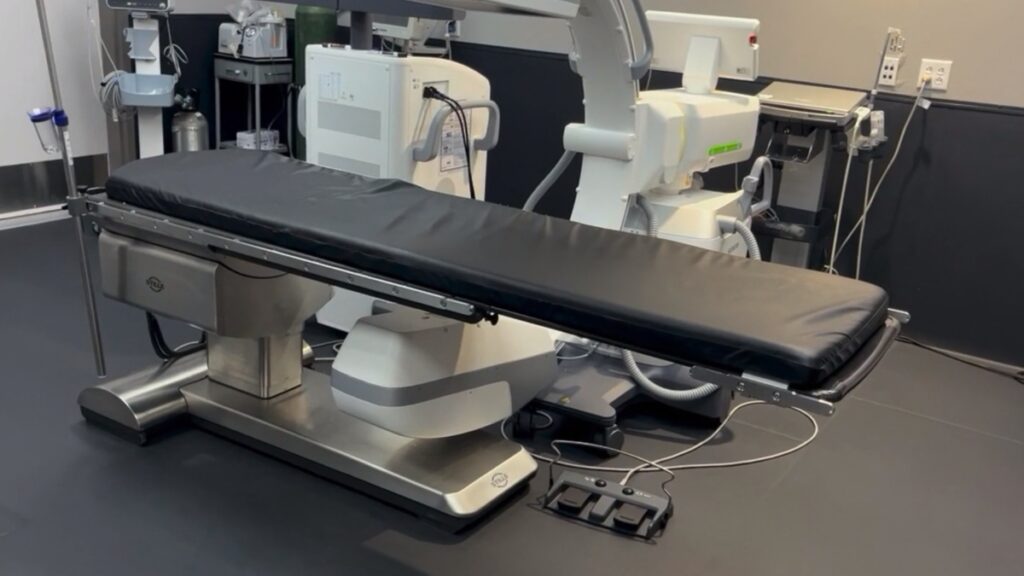 The floor is resistant to stains. When liquids such as blood and iodine drip on the floor, it stays contained which makes it very easy to clean. Mopping after procedures is incredibly easy. Vinyl is installed about ⅓ up the wall. This is great because if liquids splatter on our light color walls, it does not stain. If machinery pushes up against the wall, it doesn't cause holes or damage. Overall, our OR looks clean and comfortable. We absolutely love it!

Heidi Hone, Certified Medical Assistant, ProVas of Provo, LLC
CONTACT A FLOORING SPECIALIST TODAY!
Gaye Mathusek – Product Specialist
[email protected]
office – 888-266-0070
cell – 201-481-4302